Pregnancy Testing
A positive pregnancy test is a life-changing moment for a woman and it's easy to become overwhelmed. If you think you may be pregnant, we're here for you! We offer confidential, medical grade pregnancy testing at no cost.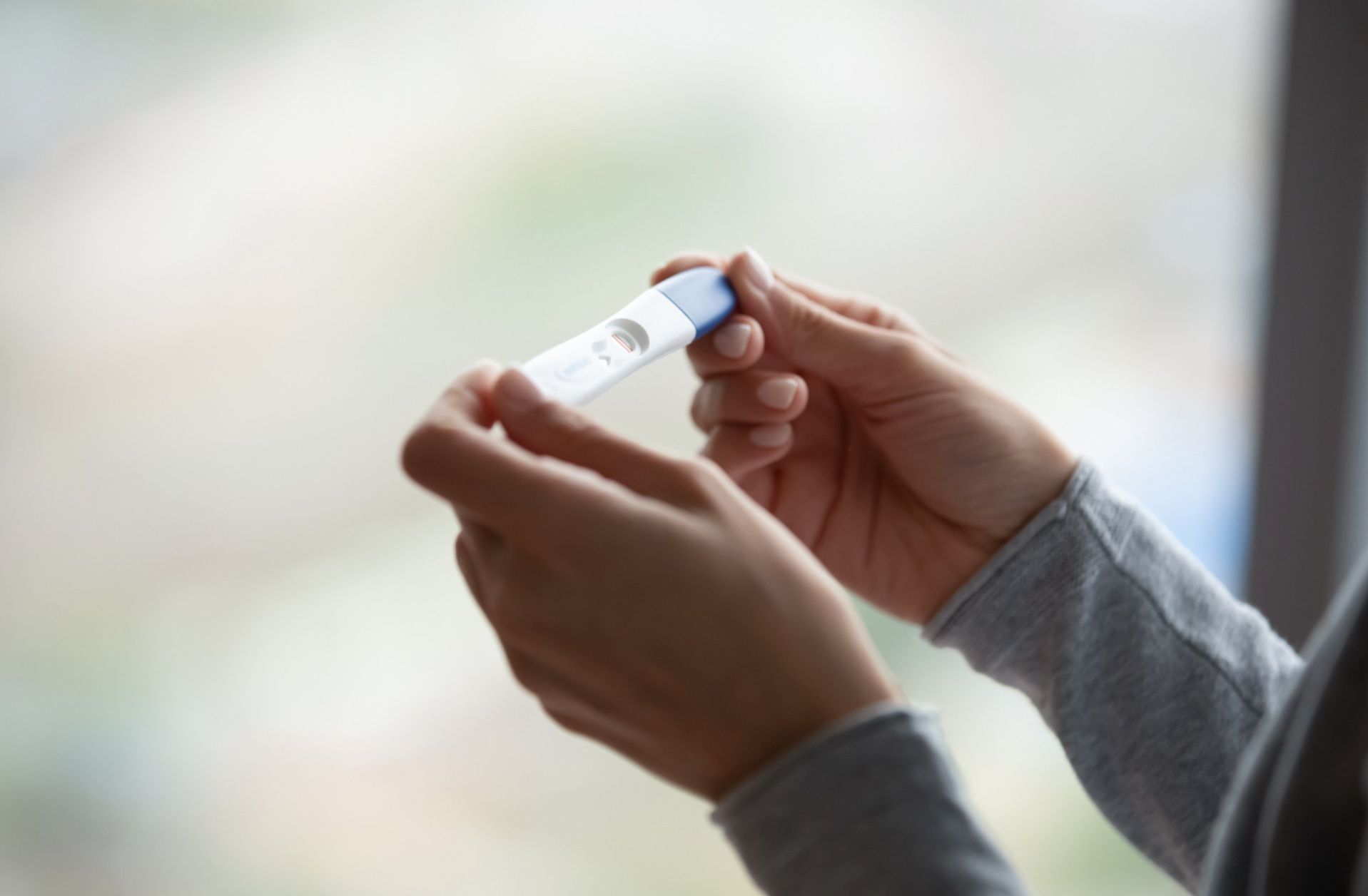 A pregnancy test detects the presence of human chorionic gonadotropin (hCG), a hormone associated with pregnancy. When a woman's urine comes in contact with the specially treated strip on a pregnancy test stick, the results show whether or not hGC has been detected.
When should I take a pregnancy test?
Since pregnancy tests function by measuring hCG, it is recommended to wait until you have missed a period before taking a pregnancy test. The chemical hCG needs time to build up in your body. Taking a pregnancy test too early could result in a 'false negative.' This means that the test shows negative even though you are actually pregnant. Each day of your early pregnancy your body will create more hGC. The best time of day to take a pregnancy test is the early morning.
I took a pregnancy test at home. Do I need to be tested at the center?
While home pregnancy tests have improved over the years, many things can influence the accuracy of your test. For example, a false-negative test result could occur if the test is taken too early in your pregnancy. Or a false negative could result from a urine sample that is too dilute. At Voice of Hope we offer confidential, medical grade pregnancy tests that are 99% accurate.



It's positive. Now what?
If you are pregnant, the next step is an ultrasound. An ultrasound can be used to verify your pregnancy, check the fetal heartbeat, determine the gestational age of your baby, and more. All of this information is important in your decision-making process.

If you think you may be pregnant, we are here to offer resources and support.
Contact your local Voice of Hope center to schedule
your free, confidential pregnancy test. Or LiveChat here:
Option Line

.